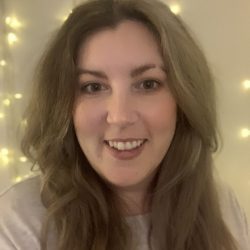 Jessica Trinier
Associate Researcher, OntarioTechU
Jessica Trinier (she/they) is a graduate of the MA Education and Digital Technology program at ON Tech U. They hold a Hons. BSc in Psychology from Trent University. They applied their knowledge of community learning to their role as a Program Specialist at Pickering Public Library, where they created online programs to engage learners of all ages. She has taught as a sessional lecturer at Ontario TechU's Faculty of Education, as well as Seneca College and Durham College. Jessica's areas of interest are problem-based learning, situated learning, community learning, social justice, 2SLGBTQIA+, and serious games. Her completed MA thesis explored the effects of augmented reality apps that use situated learning on intrinsic learning in individuals with autism spectrum disorder.
1537166
Trinier
items
1
apa
date
asc
vanOostveen, R., Childs, E., Flynn, K., & Trinier, J. (2014, July 18).
Integration of PBL methodologies into online learning courses and programs
. 8th International Conference on e-Learning 2014, Lisbon, Portugal.
https://doi.org/10.13140/2.1.3930.6880
vanOostveen, R., Childs, E., Flynn, K., & Trinier, J. (2015, April 1).
Community building in online PBL courses: instigating criticality
. Higher Education in Transformation Symposium, Dublin, Ireland.
https://doi.org/10.13140/RG.2.1.3141.0080
Kapralos, B., Fisher, S., Trinier, J., & vanOostveen, R. (2015). A course on serious game design and development using an online problem-based learning approach.
Interactive Technology and Smart Education
.
https://doi.org/10.1108/ITSE-10-2014-0033